Some common tattoo inks may contain harmful particles and ingredients not listed on the label. This phenomenon was already documented in several studies and even gave rise to legislation in the European Union, but the topic has recently returned to the agenda due to a study carried out in the USA and released at the end of August.
The research, carried out by scientists at Binghamton University in New York, analyzed 53 common dyes and detected azo dyes in 23. These type of synthetic pigments are used by the textile industry to dye various materials, from cotton, wool, silk or fur. In theory, if they remain chemically intact, they do not pose a risk to human health. However, the European Commission's Joint Research Center (JRC) warns that it can become "potentially carcinogenic" if exposed to "bacteria or ultraviolet light".
The same study also detected particles smaller than 100 nanometers in eight of the analyzed paints. These are so small (a nanometer is a millionth of a millimeter) that they become "worrying" as they "can cross cell membranes and possibly cause damage".
"Surprisingly, no ink manufacturer produces specific pigments for the ink used in tattoos"explains John Swierk, the researcher who led the study whose results will be available on the website "What's in My Ink?". "Big companies make pigments for everything, like paints or textiles. These same pigments are used in tattoo inks."
However, the composition of the paints was not the starting point for the study. "Initially, the idea for this work came about because I was interested in what happens when laser tattoos are removed. Then I realized that very little is known about the composition of tattoo inks, so we started looking at the best-known brands."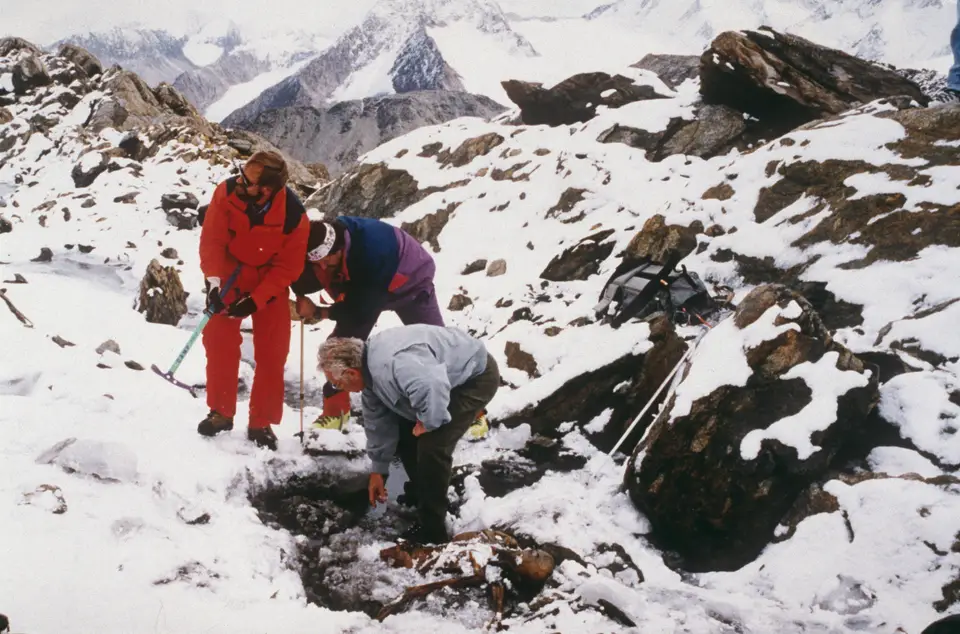 "The aforementioned study analyzes an already known issue, whose warning had already been made by the European Union in a 2016 report", say doctors Isabel Fonseca and Diogo de Sousa, from the Isabel Correia da Fonseca Dermatology Clinic, in a written response to Expresso . "Although the regulations for this type of products allow for increasing safety in their production, little scientific evidence exists on the changes to which these substances are subject when introduced into the human body, such as with exposure to ultraviolet radiation."
But these aren't the only open questions when it comes to tattoos, as the FDA admits (Federal agency responsible for public health and food safety in the US). "While the investigation is ongoing at the FDA and other [instituições]there are still many questions that the investigation has not yet answered.. This includes questions about the long-term effects of pigments, other ingredients, and possible contaminants in tattoo ink. Then there is the issue of tattoo removal."
This lack of knowledge in the field is particularly significant considering the growing popularity of tattoos. Despite being an ancient practice (the first evidence of a tattooed person was found in Ötzi, a mummy about five thousand years old discovered in 1991 in Austria) with a long tradition in certain cultures, tattoos seem to be gaining more and more supporters in the western world.
According to the European Chemicals Agency (ECHA)about 12% of the EU population have tattoos. There are 54 million people, including adolescents, and among the youngest (18-35 years) the prevalence can be around twice this percentage. In the US, 50% of millennials (people born between 1981 and 1996) and nearly a third of Generation Z (1997-2012) have tattoos.
Adoption of European regulation was "even quite smooth transition"
In Europe, the issue of ink composition specifically has been safeguarded for nine months. At the beginning of 2022, the first European regulation restricting over 4000 hazardous chemicals in tattoo inks and permanent makeup. Azo dyes are on this list. And the law also lays down rules for labels.
The legislation also identifies two specific pigments (blue 15:3 and green 7) for which there were no alternatives on the market at the time. For these, a transition period was established until January 2023. This was essential to mitigate the impact on the sector, assures Filipe Gil, spokesman for APPTBP (Portuguese Association of Tattoo and Bodypiercing Professionals).
"These are not just two colors, they are two base colors. That blue and that green will go into 50-odd percent of all the colors. I saw the palette without it and there was almost no color left", explains the tattoo artist. "At the moment there are alternatives and I'm not finding any difference. What remains now is to see how the works are over time, how they will age."
He adds: "Professionals almost all accepted this. It's a relatively new industry in Portugal, but professionals are very interested and up to date with things. I don't see anyone offering much resistance to the measures."
"Surprisingly, no ink manufacturer produces specific pigments for the ink used in tattoos. Big companies make pigments for everything, like paints or textiles. These same pigments are used in tattoo inks."
However, when the measure was announced, there was some concern, which Filipe Gil attributes mainly to the context. "We are coming from two confinements and having one more thing that would leave us not knowing when we would go back to work, that would be drastic for the sector. As we had until 2023 to sell the stock [o que não aconteceu em países como a Alemanha]turned out to be a pretty smooth transition."
"The only thing is that it inflated the price a lot", he adds. A bottle of ink went from €12 to €27, which "turns out to be a big difference and the final budget will reflect that".
Gap in the law means that each tattoo artist works in their own way and promotes parallel market
The new European regulation is seen "with good eyes" by Deco Protest, which has been following the issue for 17 years and demanding measures that make obtaining tattoos safer for consumers.
"What we found is that while this is a positive step, it's not enough to regulate tattoo activity. If we actually start to have rules for ink, the tattoo artist's activity remains lawless"argues Susana Santos, health specialist at the association.
In 2005, Deco delivered a manual of good practices to the Secretary of State for Commerce, Services and Consumer Protection. Many of the demands were answered by the bill proposed by the PS in 2008, but this one was left in the drawer. The topic was addressed again by the association in 2011 and 2018, but to date there is no specific law or regulations for this activity.
"A tattoo parlor right now is a shop. That is, you need a license, a complaints book and other associated bureaucracy, but the exercise of your activity is not defined – whether in terms of hygiene, training the tattoo artist, space specifications. This is a matter that has been worrying us", he adds. "With this gap in legislation, there is always some risk here. [Afinal]we are talking about a method that is invasive."
This legal vacuum is also a cause for concern for professionals in the sector. "We are already talking to parliamentary groups to have a homogeneous law, especially because we professionals end up being a little confused with what we have and don't have to do", considers Filipe Gil. "I think there should be a standardization of the studios, at least the work areas and what they should contain. This is very important, because each studio works in a different way."
He adds: "Something in terms of legislation is coming soon, which is good because it will only protect professionals. Why there are a lot of people taking advantage of the lack of legislation."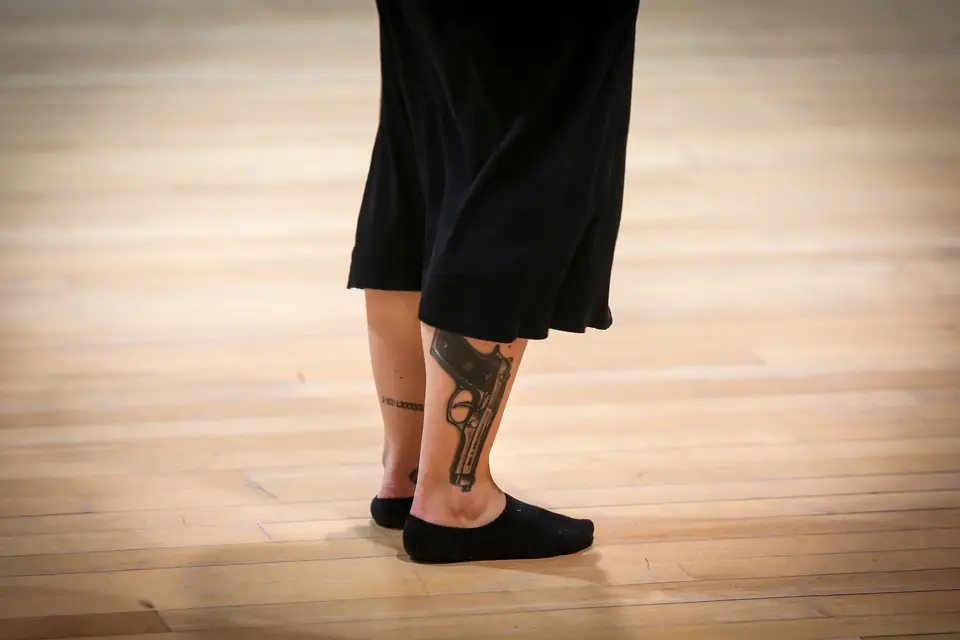 The APPTBP spokesperson warns of the risks of the proliferation of the parallel market, that is, of people who get tattoos at home, without registering the commercial space or necessarily having concerns about good practices and proper disposal of needles and biological waste. "We are talking about public health and in certain cases even attacks on physical integrity", he defends.
The association estimates that there are around 1,200 professionals registered in Portugal, "but there are many more, they are not declared". Filipe Gil says it is very easy to find these people, namely on social networks, where they openly advertise.
"The inspection only goes to those who make an effort to comply", he laments. These people may have advertising and no one will (inspect them) because they don't have a space declared as commercial. They are the ones at fault, but (on the side of those who comply, there are even) reports of fines because the zig-zag paper in the bathroom dispenser has run out."
In Portugal there is no specialized entity to supervise this activity, which ASAE is responsible for. Expresso tried to contact this authority to obtain data on the inspection of the sector, but received no response.
Likewise, there is no entity responsible for making "a systematic surveillance record that allows the collection and assessment of the adverse effects of tattoos on human health", emphasizes the doctor Vasco Macias, also from the Isabel Correia da Fonseca Dermatology Clinic. As a consequence, the "true prevalence of complications is unknown".
Getting tattoos is generally safe, but not without risk.
"At skin complications inherent to tattooing are relatively frequent, occurring between two to 30% of cases according to published series", adds dermatologist Isabel Fonseca.
"Since tattooing consists of introducing pigment particles into the dermis, corresponding to numerous micro-orifices/micro-traumas in the skin, a local inflammatory reaction", which "usually disappears in the days following the procedure".
"At skin infections Associated with tattooing can happen by direct contamination, through the needle, ink, or containers, or indirect, namely by clothing, furniture or by the staff themselves. The main infectious agents are bacteria, mycobacteria and viruses, including hepatitis B and C virus and HIV."
"At allergic reactions are frequent complications of this procedure and manifest as urticaria, allergic and photoallergic contact eczema, as well as delayed skin reactions. They can appear immediately or after a few years. They happen with more allergenic pigments, mainly those associated with the red color (iron oxide), but also with yellow and blue ones. They are less frequent with carbon compounds found in black ink."
Thus, both the dermatologist and Deco warn of the need to make a "judicious choice" of studios that ensure the hygiene and asepsis conditions necessary to get a tattoo. The tattoo room is separated from the waiting room, the use of latex gloves and a mask by the tattoo artist, the use of disposable and open needles in front of the consumer and the sterilization of all material are essential principles. The association also recommends visiting several studios before choosing one.
#European #Union #regulated #inks #Portugal #tattoo #artists #activity #remains #lawless